Custom Search

Welcome to Dan the Mountain Man's Cabin. On this site, I share about many of the things I enjoy doing. My intend for this site is for it to be a valuable source of information and resources for myself and other people who share the same interests with me.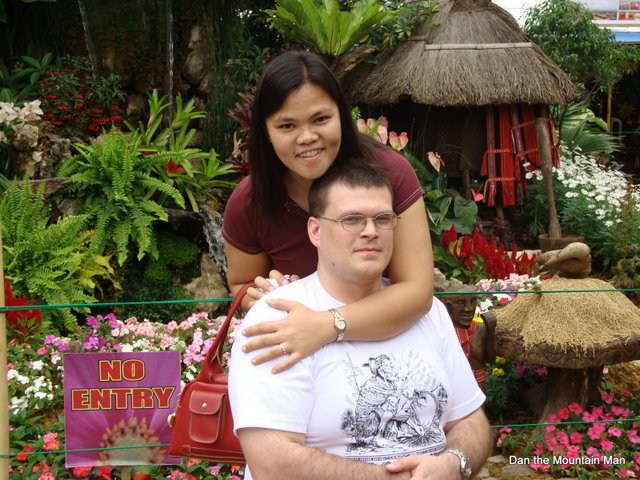 About Me
I live in the beautiful mountains of Western North Carolina. I feel bless by God to live somewhere that full of great beauty. I am engaged to a very beautiful women named Jo Anne from the Philippines. Once she gets hers Visa approved she will join me here in the United States and we will get married. I enjoy hanging out with my friends. I love to travel and make trips all over North Carolina, South Carolina, Tennessee, and Georgia. I will put information about the restaurants, shops and other places that my friends and I like to go to while we are traveling around or just hanging out.
I currently enjoy writing two Blogs. Mountain Highs and Valley Lows which, Jo Anne writes with me, is about the going ons in our lives. My other Blog, it is about my favorite hobby of tracking my money on Where's George? and it is called Where's George Money.
Purpose of this Site
I have been designing websites since 1996 as a hobby. My personal sites have always been a place where a share my interests with the world and to serve as a resource for people who share the same interests. Dan the Mountain's Cabin continues this with resources on my faith in Jesus, and my hobbies.
Praise God, from Whom all blessings flow;
Praise Him, all creatures here below;
Praise Him above, ye heavenly host;
Praise Father, Son, and Holy Ghost.



© 2009 - 10 Dan the Mountain Man Please refer to the Credits Page for services used in the creation of this web site.