Custom Search

Welcome to The Chapel, my faith in God is a very important part of my life. My relationship with God has been a great support throughout my life.

I praise God for my grandparents who raised me in a Christian home. They guided in the ways of the Lord and never forced their faith on me. Now, I can say I have my own faith and trust in the Lord to provide all my needs.
I was born the fourth child of seven. My father was an alcoholic and has abusive to my mother and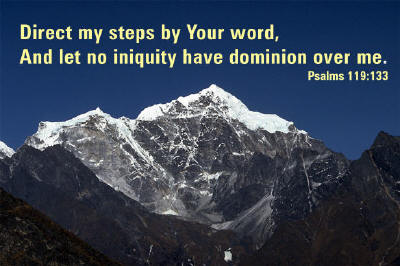 siblings. The court awarded custody to my grandparent when I has in pre-school. After my mother divorced my father, I continue to live with my grandparents. My grandparents helped my mother siblings with food and other needs.
I accepted Jesus as my Lord and Saviour, when I was eight year old. I wondered away during my early teen years. When I was fifteen, I recommitted my life to God. One of my friends from school invited we to come to First Baptist Church of Hendersonville, North Carolina. I have many failures in my relationship with God. My failures have been used by God to make me more like he wants me to be.
How does it feel to know God? This is a hard question to answer because it feels different for everyone and there are no words to describe it exactly. The best way I can explain how it feels to know God is joy in times of sadness and peace in times of chaos in your life.

You are visitor # to this page.
© 2009 Dan the Mountain Man Please refer to the Credits Page for services used in the creation of this web site.